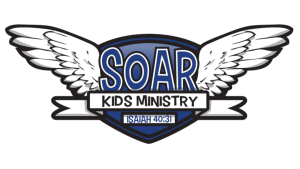 But those who trust in the Lord will find new strength. They will soar high on wings like eagles.
They will run and not grow weary. They will walk and not faint.
Isaiah 40:31
Soar Kids: Pre-K to Grade 5
---
Kids exploring and understanding God's truth so they can Know, Grow, and Go in their faith.
At Generations Church we believe in laying a strong foundation for our kids. From nursery through Grade 5, our kids are taught the truth and relevance of the Bible through stories, songs, crafts, and games. Your children will be cared for by qualified care givers each Sunday who will love them, pray for them and with them, and encourage them in their faith.
Nursery: Infant to Pre School
---
It is never too early to learn God's word. The nursery is a gently structured, play based area for your little ones to grow in both God's word and fellowship. We truly believe about teaching our little people about Jesus from the very first day.